Want to view all the Trekking the Planet RTW expedition materials by country? You have come to the right place!
Click a continent below to go to a page showing the Expedition Videos, Education Modules and Destination Dispatches covering each country we visited. Take a look at an Asia Country Capsule sample below: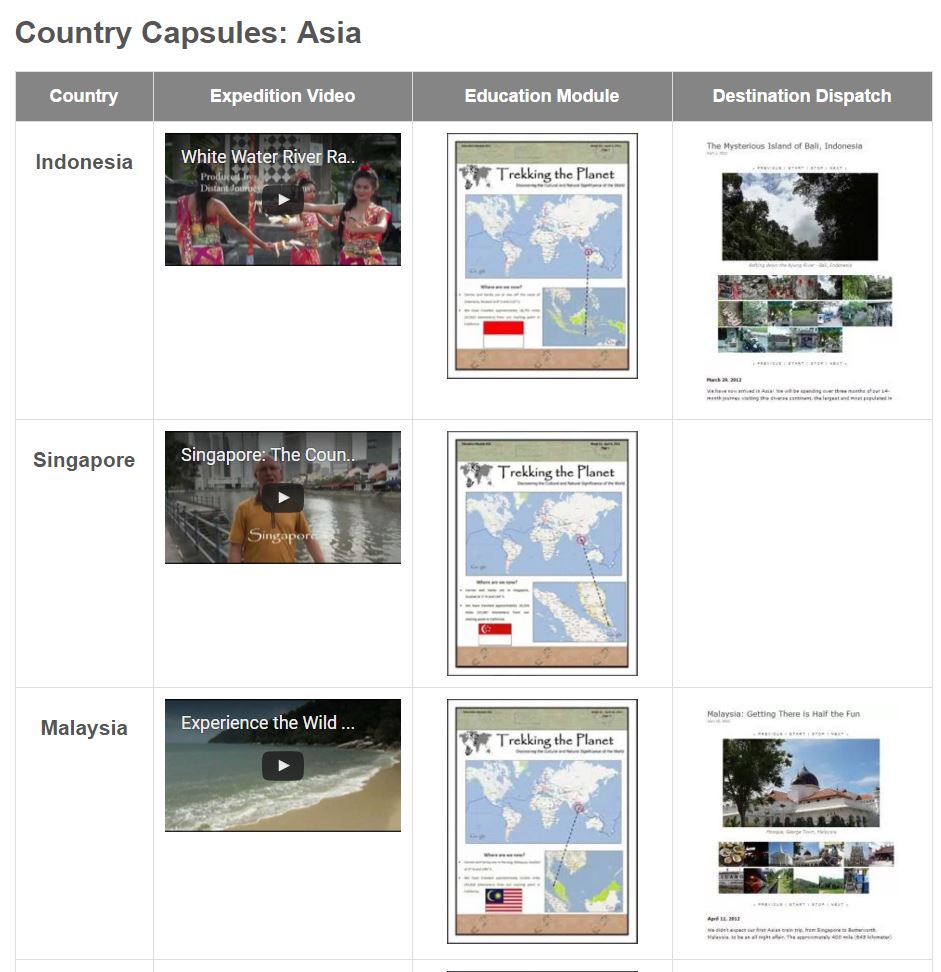 Choose a continent below to view its Country Capsules!